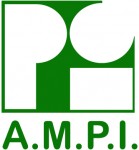 IMPORTANCE OF AMPI in Puerto Vallarta and Riviera Nayarit Real Estate
Many real estate agents ask why they should belong to an Association.  Their question implies, what can it do for me?  If we make just a little mind shift and see it as not outside of ourselves, but as an integral part of who we are, we can see that what we do for an Association, then we do for ourselves.
What do you want from your Association?
Professional Status
Oversight and Professional Growth
These are just a few of the benefits one can receive.
Those who choose to stay outside of the Association must "prove" they possess these qualities and attributes individually and with every client and contact; those who qualify to join the Association receive this "proof" as part of their Association benefits.
If you don't need or want any of the previously mentioned benefits, then an Association might not be for you. But, if you want to work with other like-minded professionals and want to be seen as someone who belongs in this profession, maybe it is worth the time and money to join.
Marilyn Newman is a real estate consultant with Coldwell Banker La Costa. She can be reached at
marilyn@realtorvallarta.com