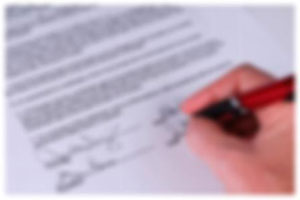 Follow these easy steps and you can make your dream home your reality.
First, look at the comparables in the area. Chances are good that the property was already priced fairly close to what it should be; otherwise you probably wouldn't have looked at it in the first place.
Determine what the property is worth to you. Is that figure anywhere close to what the comparables told you? If not, maybe it isn't the one for you; but then again, maybe the seller really wants to sell. Discuss with your Realtor what would be a fair price for an opening offer. Consider all the contingencies and conditions you would want to include and make your best offer. If your goal here is to purchase this specific property, don't make your initial offer so low that there is no possible way for it to be accepted. If you and your Realtor have done your homework you know what the property should go for. No one wants to over pay, especially in a buyer's market, but sellers aren't going to give their properties away either.
If the seller decides to counter your offer with a price of his own, ask yourself this question: am I willing to walk away from this property for a difference of "X"? Be honest with yourself. You can counter back and forth several more times or, at some point, if the price is close to what you already determined it is worth to you, just say yes! There is a fine line between negotiating and feeding one's ego. Do you want the property or not? Go for it.
Okay, the price, conditions and contingencies have been negotiated, accepted and signed. It is now time for escrow. In Puerto Vallarta the normal earnest money deposit is 10% of the purchase price deposited into an escrow account opened with the assistance of your Realtor with a formal escrow company, usually located in the U.S. At this time, you as the buyer would need to deposit with the Notary Public handling the closing process, 50% of the estimated closing costs. Once these deposits have been made, you are well on your way to being a happy homeowner.
The closing process in Mexico takes a little longer for foreigners than we are accustomed to in the U.S. or Canada. Be prepared to wait. When that magic day arrives and your dream has become your reality, you'll marvel at how easy it was to make it happen.