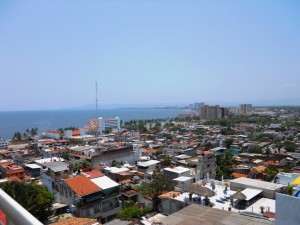 Happenings in Puerto Vallarta
It is hard to put a pretty spin on what happened in Puerto Vallarta recently.  All I can say is that as often as there are random acts of violence, there are just as many random acts of violins.
I have been here since 1990 and, while I realize situations occur every day, much like they do in any city, I continue to stay here because the pros still out-weigh the cons in number and importance for doing so.  Here is my list:
| PROS | CONS |
| --- | --- |
| Warm Climate | Occasional violence or theft |
| Natural Beauty | Noise |
| Friendly People | |
| Excellent Amenities | |
| Exceptional Friends | |
| Delicious Food | |
| Intrinsic Value | |
| Sound Economy | |
| Traditional Values | |
| Elevated Lifestyle | |
After reviewing my pros and cons, I see that there are few places in the world where I could find all the pros in one place and that there are few places in the world where I wouldn't find my cons.  I think I will stay here and be happy.  I hope to meet you here someday so we can become exceptional friends too.