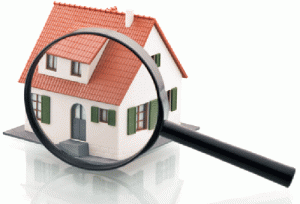 What should you look for in a property
The search for a home with hidden potential is most often undertaken in the very serious effort to stretch every ounce of home-buying power out of a savvy buyer's real estate dollar.
Some buyers' lifestyles require them to focus on a home they can move right into, with no work to be done – and their budgets allow them to do so. But others know that the gap between the home they eventually want and the home they can afford right now is so wide that the only way they'll get their dream home is to buy it while it's still a diamond in the rough. (Very rough, in some cases.)
So, how do you become a hidden-home-treasure-finding machine? The answer is, with your agent, your tools like the MLS for your area of interest and a touch of good timing (your wants must ultimately align with what's on the market). Here to help are a handful of clues that there might be hidden potential lurking in a home.
1. Significant discount compared to other homes in the neighborhood. By definition, hidden potential is all about unrecognized and as-yet-untapped value – the gap between what you pay for a home in its current state and what it can be, monetarily and otherwise, with your investment of time and energy. If the discount is not significant, the potential is not hidden – it's already being realized by the current owner (i.e., not you)!
Don't expect the homes with the most hidden potential to announce themselves and – their discounts – as such. The discount you must ultimately be concerned with is the discount that is reflected in the ultimate sale price (not the list price) vis-a-vis the comps (recently sold homes in the neighborhood).
So, one way to manifest hidden potential is to look for homes that are listed at only a slight discount (or no discount at all!) and have lagged on the market a very long time compared with the average in their area, then negotiate a meaty discount from the seller.
The other critical discount to look for is a significant discount between what you can secure the home for and what it will cost you, in total, after you put in the work necessary to manifest the property's potential. Anyone can turn any old hovel into a palatial estate if they're willing and able to spend and spend and spend. True hidden potential is about latent possibilities that can be unveiled, not created from scratch and at great expense.
The only way to truly know what this discount will be is to educate yourself about what the various needed improvements will actually cost, by obtaining estimates from contractors and/or pricing DIY projects out.
2. Really, really bad cosmetics. First, let's be clear – many homes with bad cosmetics don't have great potential, or are insufficiently discounted for the home to truly reflect much potential at all. However, there are two flavors of bad cosmetics that can signal great hidden potential. The first are homes that were almost overly loved by their previous owners – they are in excellent shape inside and out, but they have been so heavily customized with terrible cosmetic choices and unattractive finish materials that other buyers are completely turned off.
These otherwise-lovely homes with taxidermy covering every single surface – even the bedroom walls? Same deal: there's gold in them thar homes. Bad cosmetics are very easy to unwind, but these types of homes can often be had at a discount, because they are such a huge turnoff to other, less potential-focused buyers.
The other flavor of bad cosmetics that can hide a home's true potential are now-outdated "upgrades" that were awesome and cutting edge in their era.
When a home's previous owner made a major investment in upgrading the home 20 or 30 years ago, chances are good that the outdated cosmetics can be replaced over the home's still-sound innards, without extreme expense. Hidden potential alert!
******Sellers: for every $500.00 Dollars of maintenance or upgrades required, if you don't do it, you might as well discount your property by $10,000.00 to the buyer who will do the work. Sellers should be reading this article to learn what they need to be doing to avoid the necessity of discounting the property!
3. An unfortunate backstory. Often, homes with hidden potential are those that have fundamental, structural integrity and well-functioning systems (plumbing, heating, etc.), but have been less well-cared for on the surface. And in some cases, what caused the surface neglect is an unfortunate set of circumstances affecting the previous owners/sellers.
By no means is spotting homes with this sign of hidden potential unethical or taking advantage of another's misfortune, as some might suggest. In fact, if that's even a concern, rethink it: there's not a single thing wrong with recognizing and activating the potential the previous owners were unable to nurture due to their divorce, family dispute, age or budget limitations.
4. No photos. To be completely fair, this one is more about finding hidden opportunity than hidden potential, per se. The vast majority of home buyers start house hunting online and simply refuse to go to homes whose listings lack photos. Sometimes homes are listed without photos because of bad cosmetics or deeper condition issues; other times, because of technical difficulties that have zero to do with the house, its look or its condition.
If your dream home has been elusive, consider taking the time to go check out a listing with the 'just right' specs, in terms of square footage, beds, baths and neighborhood – even if it doesn't have photos. If you're house hunting in an area or at a price point where there will undoubtedly be multiple offers on a great home, a home with no or only one photo might offer you an opportunity for low or no competition on a great property – or one with great potential.
5. Great neighborhood, square footage and floor plan. It can be relatively simple and inexpensive to manifest a home's potential when it can be converted into your 'dream' home without having to move or add any walls. It's also much more likely that you'll hang in there through the discomforts and uncertainty of the seemingly endless process of remodeling (rather than selling it in despair, before you're done) if the home is of ample size and optimal layout to house your family and your activities as they evolve over time.
Also, many folks find that a fantastic home in a not-so-great neighborhood is less desirable than a not-so-great home in a fantastic neighborhood; the latter can be easier to live in and stay committed to during the course of the remodel as well. Accordingly, homes with the 'just-right' square footage and floor plan that also happen to be located in the 'just right' neighborhood are the ultimate hidden potential triple threat.
All: What do you look for when you're scoping a house with hidden potential? In the past, what features have drawn you to a particular home that others may have missed?