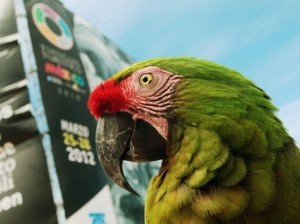 Puerto Vallarta Summertime and the Living is Easy.
As we segue into summer in beautiful Puerto Vallarta, I get excited about the change in weather and our real estate buying season.
The change in weather, as everyone knows who has traveled to Mexico during this time of year, is hot and humid. No getting around it. If you just accept the fact that you are going to sweat, you can then start to enjoy yourself. Think of it as being immersed in hot fudge, warm and fluid and deliciously oozing. The key is to plan your day accordingly.
Get your running around done during the cool morning hours; hit the beach, go swimming and play mid-day; in the afternoon, take a siesta! Being revived and refreshed, you can then head out in the evening to eat, drink and be merry.
The summer buying season is trickier to maneuver, however. Foreigner buyers usually have the winter months to themselves and have their pick of available houses and condos on the market without much competition. Not so in the summer. This is the time of year when the Mexican nationals traditionally take their family vacation and they come to Puerto Vallarta in droves, often to purchase their dream property at the beach.
As far as buyer-profile, summer nationals and foreigners are looking for the same property. Multiple bedrooms and baths, on or close to the beach, generally mid-to-lower price range and move-in ready, no fixers. The one who takes home the prize is the one who can make a decision quickly once they have seen the property and reviewed the details of the sale.
So what should our foreign buyers do prior to coming to Puerto Vallarta? Do your research on-line. Find a real estate professional that responds to you quickly, gives you thorough information and answers your questions knowledgably.
Make your list of properties and once you have your travel plans you can let your agent know what you want to see. You can then hit the ground running when you arrive, getting a head-start on your competition.
Start your on-line search right here with my link to the Vallarta-Nayarit MLS system. Happy hunting!