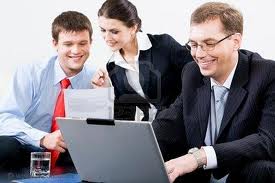 Do You Know a Great Realtor?
This article was originally posted by Christopher Moltisanti at www.realestateforum.com on 3/8/2010.  I adapted it to reflect what makes a great Puerto Vallarta real estate professional.  Let me know if you want to add your comments or have a different opinion.
As a matter of fact, make your own list of what you feel makes a great realtor and send it to me.  I would really like to hear from you.
What qualities differentiate an average Realtor from a great Realtor? -Very good question.
A "great" Realtor anticipates everything.

They bring a flashlight to a showing anticipating the place being winterized.

They don't make comments about what the buyer can or cannot afford.

They don't make stupid faces that the client's wife can see in the review window.

They take phone calls and look up properties after everyone else has gone home or to bed: they work into the night when necessary.

They open and close their car doors to allow the clients in and out as well as the doors to the locked showings.

They assist in the contracts and lending process and follow through, all the way to the closing table when the keys are handed to them.

They record (on paper or otherwise), their conversations with the clients to protect themselves against the inevitable.

They exercise patience even when they're getting rained on, fighting with a lock at dusk while the neighbors scowl and sneer.

They answer direct questions with direct answers.

They don't complain that it's getting dark and their client "wants to see the first one again".

They delicately ask if their client is pre-qualified or have proof of funds, before taking them all over creation.

They explain what a fideicomiso (bank trust) is to the new client because they don't know and it doesn't matter that it has been explained a hundred thousand times before.

They make an extra effort to understand their client's needs even though there may be a language barrier.

They take the time out of running around all day, to read and learn about their client's culture and buying habits.

They listen carefully.

They sit down with a listing client to determine their financial situation so to carefully price their property so their seller can get on with their life and the agent will be paid for their services.

They don't pester, and know the signs that a client is just shopping and where to take the conversation if this is the case. Great Realtors keep their chins up when they have to mail or fax listings to their clients because their clients, don't have a computer.