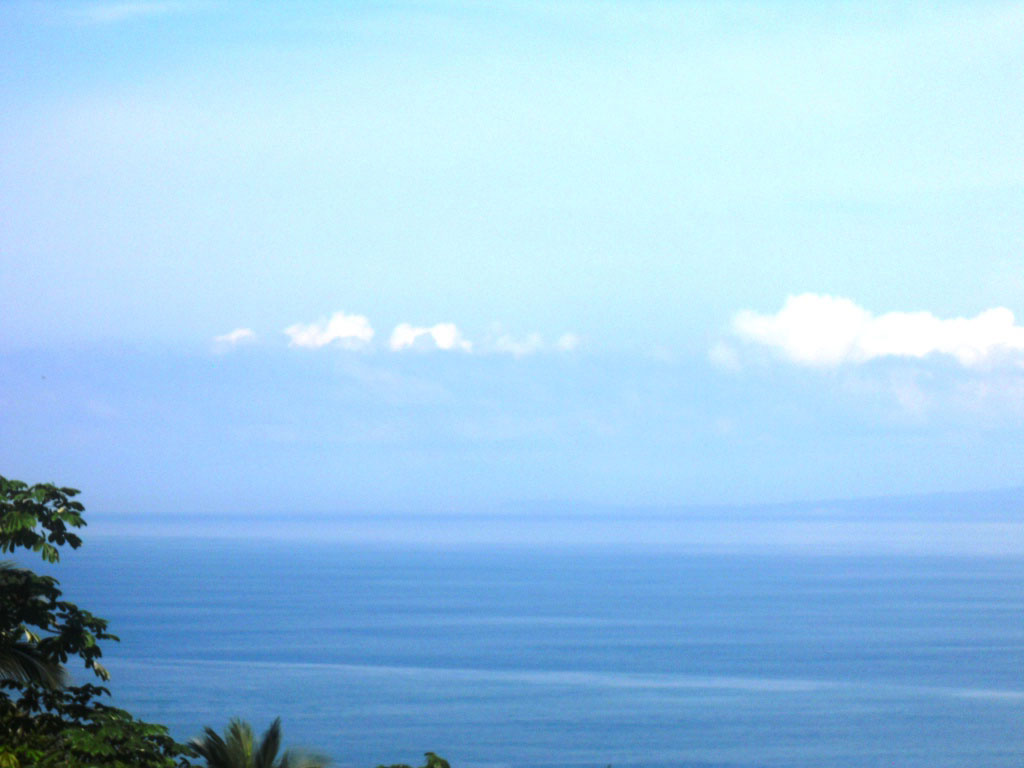 Puerto Vallarta South Shore near to down town. There are located (among others) the residential zones called Amapas and Conchas Chinas.
This is the premiere residential area in Puerto Vallarta, where convenience is joined with exclusivity. The steep slopes make building more difficult but the result is breathtaking views enjoyed in privacy. Conchas Chinas is known for its strong 9 neighborhood association, which works to maintain the quality of services in this area.
With limited growth potential and strict density restrictions, the area's limited supply has led to higher prices in both the luxury condos and the exclusive villas found there. This is the neighborhood of first choice for well-to-do foreigners looking to acquire a home in Puerto Vallarta.
Starting from the beach (Lower Conchas Chinas) and winding up into the hills, (Amapas and upper Conchas Chinas) are purely residential. Property values are very firm.
Since this is a low-growth area, long term price escalation is a certainty. A few building lots are available, but those remaining will require somewhat higher construction costs due to their hillside location.
The beach area is completely developed. New building ordinances enacted within the last several years have added to the cost of construction, additionally firming the price of choice real estate. Condominiums in this area are going to begin in the mid to upper $400's while a view home in upper Conchas Chinas will typically be in the $800K to $4 million range. Lower Conchas Chinas homes (below the highway) will be in the $3 – 8 million range when available.
South Shore, El Nogalito, Punta Negra, Sierra del Mar, Paredon & Mismaloya Stretches south from Conchas Chinas to Mismaloya, is the South Side. This area is tranquil and has the feel of seclusion, yet is close to downtown activities. Public Transportation is safe and affordable. Generally, a 10-15 minute taxi ride is required.
El Nogalito offers the real flair of a small Mexican Pueblito, great food and beautiful jungle scenery.
Punta Negra offers a range of condominiums, from Mexican style to modern contemporary.
Sierra del Mar is a high end exclusive gated community with homes ranging in the high $1M. They also offer beachfront condominiums starting at $750K. Some lots are still available with incredible views.
El Paredon is also a gated community with homes sites starting at $3M.
Mismaloya was chosen by famed film director John Huston to be the location for his movie 'The Night of the Iguana'. He was drawn to this small, sheltered bay by its tranquility and spectacular natural beauty. There are condominiums, villas, a few timeshare projects, 4 and 5 star hotels, building lots and acreage within this zone.
Purely residential, the sweeping views of the Bay, lush jungle backdrop, and tranquility are very much in demand, although inventory growth has recently outpaced sales. Prices for new projects in this area start in the mid $300´s and rise into the millions. The new Sierra del Mar Los Arcos is a noteworthy example of South Side luxury development.
The results are all Real Estate in South Shore Area including lots, condos, homes, etc. If you want to do so, then change preferences in "edit search" tab.
More areas: Puerto Vallarta Centro, The North Hotel Zone
[customcontact form=1]